I want to start off with a special thank you to everyone that partnered with us over the last year.  The news we have to share is absolutely and only possible because of your involvement, your believing in us, and your generous hearts!  Thank you. 
     So, the last year was a whirlwind of busyness, down time, pregnancy labor and new life, struggle, growth, confusion, clarity, our experiences were as diverse as the Rainbow nation, of South Africa itself! 
     The first half our time there was the DTS lecture and outreach phase.  Where we had bible, life, and faith lectures with time made for the challenge of application.  It was in many aspects a stretch outside of our comfort zone!  I would add too that most of the time being in South Africa is very much a stretch outside of our comfort zone! 
     Racial tensions, cultural differences, standing between the poverty and wealth gaps, the weight of the constant potential for crime regardless of time of day or location; even if you're at home you need to always be ready and aware for the possibility of a safety issue.  Which is very different than here in Evansville. 
     But still, the country is an amazing and beautiful place.  I would not be surprised if God started creation with South Africa and worked His way north then east and west from there.  There are so many good people and there is so much need.  So many beautiful cultures and people groups.  It is truly an incredible place to live and be a part of despite the ugly sides! 
     So, we successfully completed our first year's commitment(2nd year overall in the country).  Honestly, we were ready to be home back in the U.S. We were hoping and even walked through some open doors in to the Sarasota Fl area and met with some people and the YWAM base there.  After some considerable time of prayer and discussion Emily and I decided that we were being called back to Cape Town.  It took a bit of processing and what I describe as kind of grieving process of letting go of some of my wants and fears as a husband and father of 4. 
Florida, Indiana, Africa or anywhere else in the world our calling and conviction in joining the counter trafficking efforts has not changed.  Clifford Roe said this in his book about human trafficking in 1911 and how we should respond:
"The truth may be known throughout the world concerning human trafficking that these poor fellow beings may, through the knowledge of truth, be set free from bondage is our hope.  To protect the purity and sanctity of the home, to open the door of forgiveness to the prodigal daughter as well as the prodigal son, to warn our youth against the snares of modern day slave traders, and to raise clean, honest manhood to the golden pinnacle of youth's ambition is the reason facts are here set forth often times unvarnished, un-gilded and unpainted.  Because in the past truth has been clothed in a mantle of mystery and facts have only been whispered in secret, traders in human souls have thrived and grown rich.  These arch-enemies of society, the lowest of the lowly creatures on this earth, dwell in darkness; they welcome secrecy, ignorance and false modesty; they abhor light; they stifle truth and trample upon innocence. 
In this war on human trafficking there is an opportunity that the Christian world has never before had, for the arousing of the conscience of Christendom in the interests of the poor, the weak, the foolish the oppressed, the exploited.  And to arouse the Christian conscience in the interests of any one class of these, means that ever afterwards this conscience will be doubly sensitive to any summons to serve, in the name of Him who came "not to be served but to serve," any other class needing such service.  Hence, as I conceive it, every other moral and social reform stands to gain immeasurably through this great effort to suppress the trafficking of humans. This consideration makes the responsibility resting upon the shoulders of every Christian man and woman, to do his or her utmost for the suppression of this traffic, and for preaching and practice of purity in all its aspects."
     I could not agree more.  There has been no greater time in history of a counter trafficking movement than the global efforts today.  But there is still much work to do.  Daily the efforts combating human trafficking are gaining ground and people and children are being rescued from this modern day slavery. 
     A few days after Emily and I agreed that the Lord was calling us back to South Africa we were invited to return to Cape Town by an organization called S-Cape which is a safe house for rescued trafficked women.  During our time in Cape Town I sat on a board with S-Cape and also did some maintenance work on the property as well.  We have been invited by S-Cape to return and lead the project on opening the countries first safe house for trafficked children per request of the Department of Social Development.  Our goal is to return to South Africa by the end of the year. 
     Thank you all for your interest, thoughts, prayers, and partnership in making this  happen.  Plea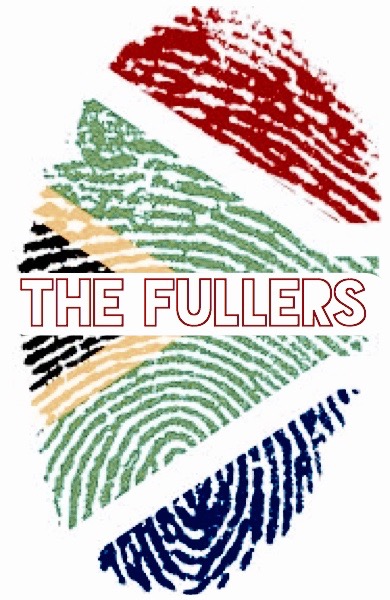 se continue to keep us in your thoughts and prayers and we ask you to be a proactive team member in this ministry by supporting us financially and sharing our story with friends and family.  Locally or out of town, we would love to come share at your church or small group about the work that we are being called back to South Africa to do.  Don't be shy in emailing us with a word or encouragement, your own personal prayer requests, or just to say "Hi".  Partnership is a two way street.
The bottom line is we cannot do this without your financial support.
Click "Donate" and become a monthly partner .
Support.  Follow.  Pray.